Sometimes the best defense against a tough situation is a well timed quip, comment or joke.
Tune in THIS WEEK to see how a sense of humor is not only an incredibly healthy virtue but how you can bring a bit of humor into your world to make the world around you better.
Listen to it on iTunes!
Listen to it on Stitcher!
And thanks for listening! We love your comments so leave em' and don't forget to Subscribe! Review! And Enjoy!
Reading: "Humor As A Weapon, Shield and Psychological Salve."
Pictures: Jake's Iraqi Stuffed Cat!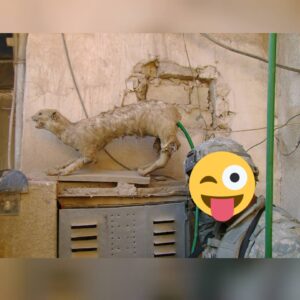 This podcast sponsored by: Veteran Mettle, Honor Our Heroes Foundation, The Epic Dad Project and Conviction Training Facility.