28 Day Nutrition Challenge
The pyramid says is all. Nutrition is the foundation of everything we do in the gym and in life! You wouldn't build a house without first laying the foundation and whether you want to hear it or not, you can't "out-exercise" a bad diet. The food and beverage choices you make have a direct and lasting impact on your health.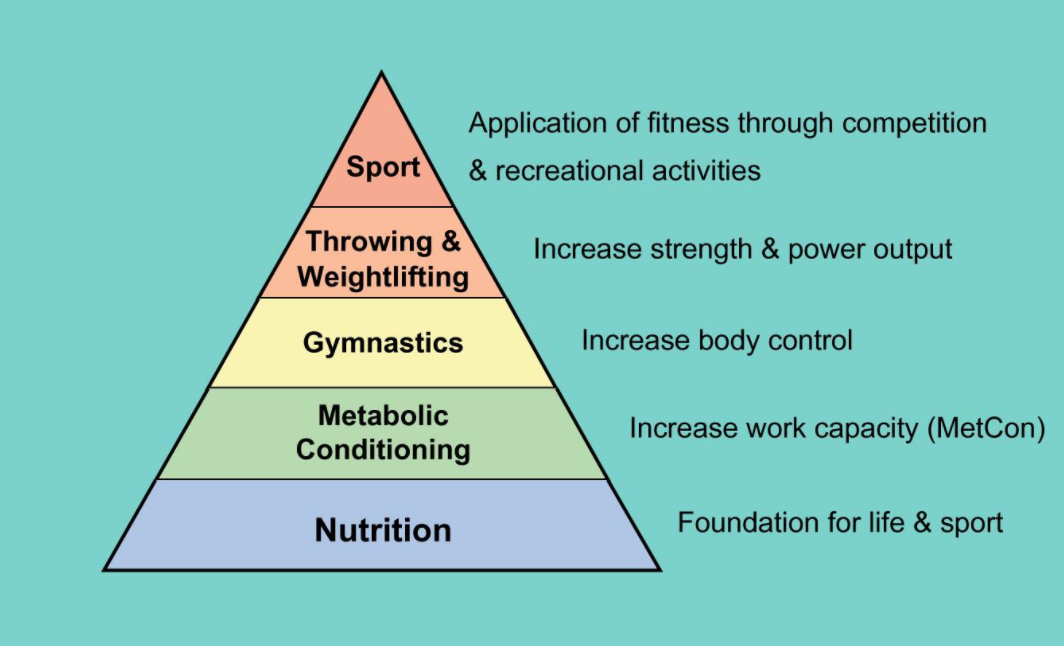 YOUR 28 DAY CHALLENGE INCLUDES
Teams of 3 for MORE Accountability, Support & FUN!
Kickoff Seminar
Baseline Measurements
Meal Plans
Weekly Tracking
Private Online Forum
Follow up Measurements
Wrap Up Party & Prizes
You are what you eat! No wonder so many people feel terribly. And often, the most good intentioned people are not making the best decisions simply because they are misinformed. We all need guidance to make sure we're on the right track and support and accountability to stay the course. CTF is here to help!