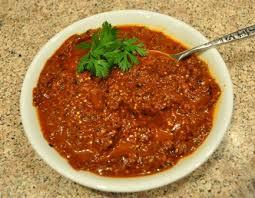 Here's a bonus for you this week: Homemade Salsa! Not only is this super tasty to serve if you are entertaining, but it makes any old serving of eggs amazing! Try this overtop of your sunnyside-ups to put a huge smile on your face!
Ingredients:
28 ounces whole canned tomatoes, undrained
14.5 ounces diced tomatoes and chiles (canned), undrained
1/2 cup fresh cilantro
2 Tablespoons lemon juice
1 Tablespoon lime juice
1/2 cup diced onion
4 teaspoons minced garlic
salt to taste
Directions:
Place all ingredients in a blender or food processor and pulse to desired consistency.
Let me know if you try this one!
---