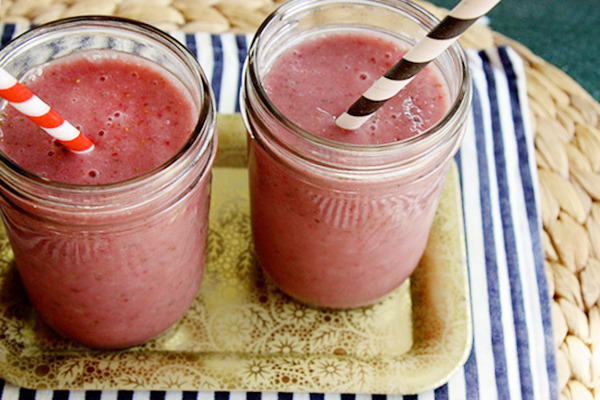 by Christy Baroni
Summer is in full swing now and your diet should reflect that. Eating seasonally ensures that you get a wide range of nutrients, and that you can stave off boredom cheats by keeping your healthy choices fun. This smoothie is crazy ridiculous: the cucumber thickens it up a bit and adds tons of hydration and potassium. Winner!!
1 1/2 cups frozen strawberries
1 cup cold almond milk
1/2 of one de-seeded hothouse cucumber (pre-chop in to large chunks for best consistency)
1 tbsp of honey
a squeeze of lemon if you like!
Blend all ingredients together and add water or more almond milk for taste and consistency.