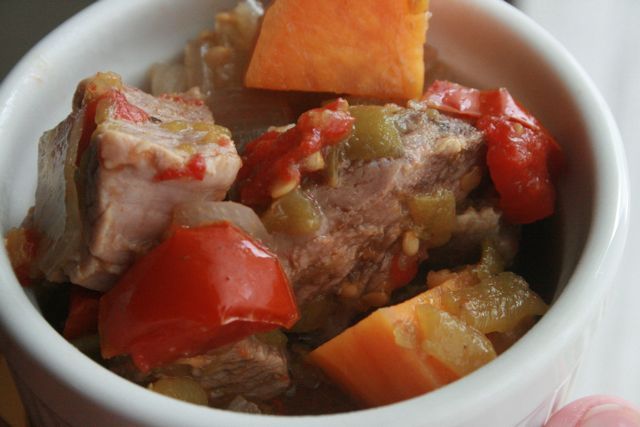 by Christy Baroni
Happy Cinco de Mayo! What better way to celebrate than with a little Mexican Stew. This easy slow cooker recipe is perfect to simmer on a Sunday afternoon and have as a grab and go lunch throughout the week, or you can even freeze it and heat it up on a busy evening.
Mexican Pork and Sweet Potato Stew
Ingredients:
1 cups Green chiles, diced
1 pound Lean pork loin, cut into chunks
1/2 cups Chicken broth
2 medium Sweet Potatoes, peeled and cut into 1/2 inch cubes
1 medium Onion, red, chopped
14.5 ounces Diced tomatoes, fire roasted
1/2 teaspoons Cumin
1/2 teaspoons Salt
1/4 teaspoons Pepper
1 Tablespoons Lime juice
Directions:
Place all ingredients into slow cooker and cook on LOW setting for 6 to 7 hours. Add lime juice and stir well.
I found this little gem at OnceAMonthMeals.com. If you haven't visited them yet please do! They offer a ton of great resources for meals that can be slow cooked and frozen for quick and easy dining throughout your busy week.
Let me know if you try this one!